Retort curry sauce from Local kitchen Purple yum curry (200g) from Okinawa Prefecture
[
F81SC94001
]
Retort curry sauce from Local kitchen Purple yum curry (200g) from Okinawa Prefecture
[
F81SC94001
]
Our Selling Price: US$5.00(tax incl.)
Retort curry sauce from Local kitchen
Purple yum curry (200g) from Okinawa Prefecture
You will enjoy the local delicacy from Okinawa Prefecture at home!
Curry sauce cooked with purple yum from Okinawa prefecture and local-grown pork rib.
You will enjoy the vivid colour contrast of yum and curry in your eyes,
and harmony of naturally sweet yum taste and spicy curry in your mouth.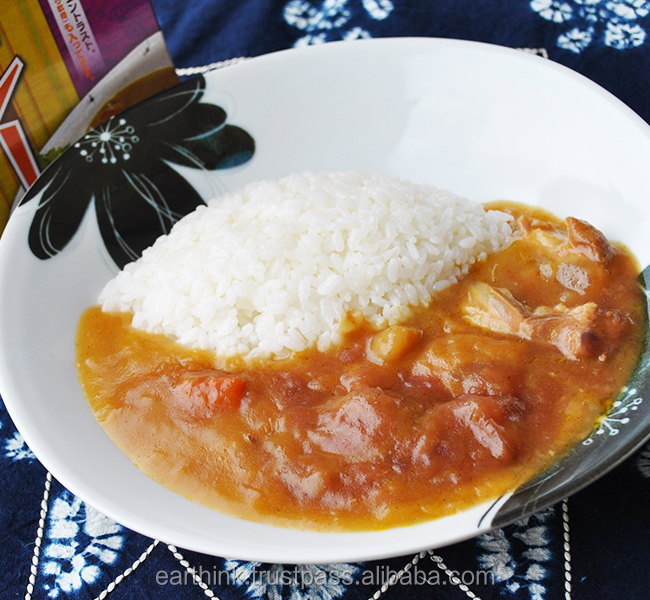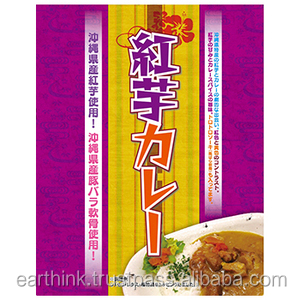 Name: Retort Curry
Ingredients: Vegetables and fruits (purple yum (from Okinawa Prefecture), carrot, onion, apple),
Pork rib (from Okinawa Prefecture), Wheat, Fat, Sugar, Salt, 'Mirin' Japanese sweet wine,
Curry powder, Starch, Tomato, Tomato ketchup, Chicken extract, Spices, Chutney, Seasonings,
Caramel colourings (may contain soybeans in the ingredients)
Net weight: 200g
Expiry: 2years
Storage: Store in room temperature
Distributor: Nansho
*Package may be changed.
Category: retort curry, Okinawa Prefecture, local food, purple yum, pork rib