Japanese and Chinese ingredients Medicinal Chicken Black Porridge (fragrant with ginseng & Black sesame & Black rice)
[
T81CR23030
]
Japanese and Chinese ingredients Medicinal Chicken Black Porridge (fragrant with ginseng & Black sesame & Black rice)
[
T81CR23030
]
Our Selling Price: US$2.30(tax incl.)
Japanese and Chinese ingredients
Medicinal Chicken Black Porridge
(fragrant with ginseng ,
black sesame & black rice)
This rice porridge is recommended to people who want to raise
the level of metabolism so that they can improve a constitution
and maintain their health.
On traditional Chinese theory, the decline of metabolism
is caused by lack of "water", so you should moisten your body.
To supplement their "water", black rice, wheat, tear grass, ginseng,
jujube, black sesame and Chinese wolfberry vine are all in this product.
This rice porridge is very healthy, and fragrant with ginseng, jujube,
black rice and black sesame.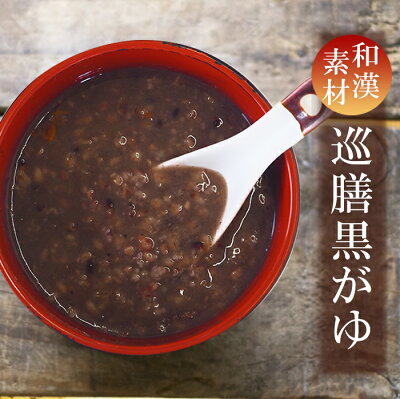 This product is also recommended to people who think a lot about
beauty and health trends or are on a diet.
You may give it to someone as a gift.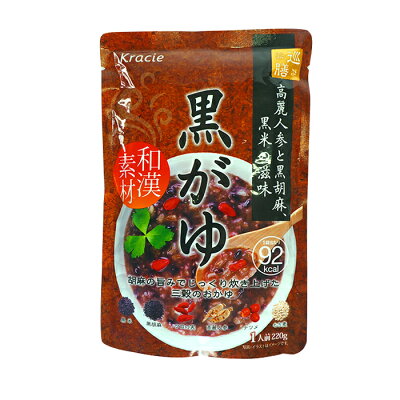 Ingredients: Rice(domestic), Barley, Black rice(domestic),
Powdered chicken, Chinese wolfberry vine, Processed sesame,
Salt, Powdered, Panax ginseng, Jujube extract,
Seasoning (an amino acid)(contains sesame, chicken).
Allergy: Sesame, Chicken
Expiry: 12months from manufactured
Storage: Keep away from direct sunshine, store in the room temperature.
Manufacturer: Kracie Foods Co.,Ltd
※Package may change without notice.