Charcoal Soap Japan Beauty Care Cleansing Soap
[
T40HD416
]
Charcoal Soap Japan Beauty Care Cleansing Soap
[
T40HD416
]
Our Selling Price: US$12.00(tax incl.)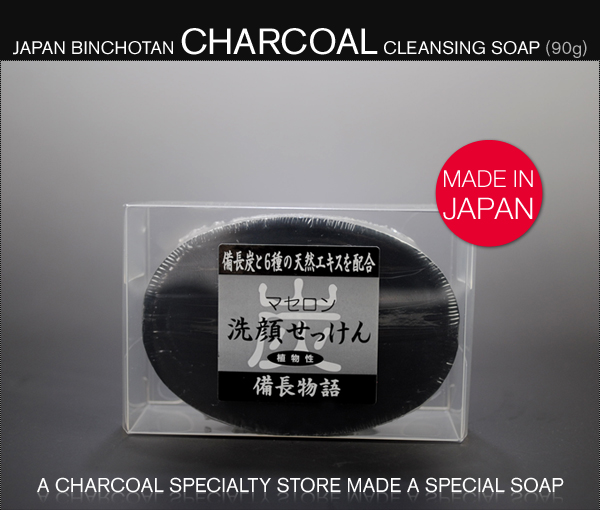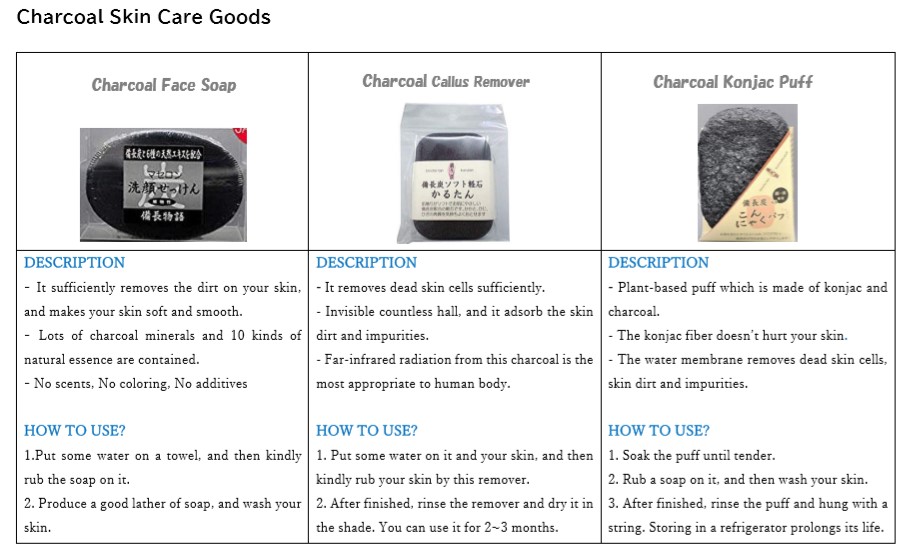 MASERON Charcoal Cleansing Soup 90g
( high-grade charcoal produced from ubame oak Japan )
ECO item for health and beauty.
Binchotan charcoal adsorb the dirt in the pores and sebum. The far-infrared radiation from this
charcoal is the most appropriate to human body, and it will rivitalize the human cells.
POINT 1: A natural Binchotan charcoal will sufficiently remove the dirt on your skin
- Binchotan charcoal will remove all the unneccesary things on your skin
such as sebum, dirt, perspiration and wastes which causes of skin trouble.

- The new skin underneath the old horny substances will dynamically disolve
the skin roughness or oily skin!

- A natural Binchotan charcoal fine powder has very strong adsorbing power.

POINT 2: A powerful combination of Binchotan charcoal minerals and 10 kinds of natural essence

POINT 3: 100% natural vegetable materials
- The basic material is pure plant vegetable foundation made from palm oil.

- No coloring and unscented or no additional wastes.

- The only ingredient which is good for skin is combined.

- For those who has sensitive skin.

【Contents】
Made In Japan
Size: 85mm×58mm
Net. W: 90g
【Ingredients】
Charcoal, Squalane, an essence of an agar weed, an essence of a burdock,
an essence of Japanese honeysuckle, glycerin, German chamomile oil,
an essence of Asian ginseng, an essence of apricot kernel, an essence of cnidium rhizome,
Rosemary oil