Japan ONLY ONE Konjac + Charcoal Face & Body Cleaning Sponge Puff
[
T40HD423
]
Japan ONLY ONE Konjac + Charcoal Face & Body Cleaning Sponge Puff
[
T40HD423
]
Our Selling Price: US$7.00(tax included)
NEW Freeze Dried Japanese Miso Soup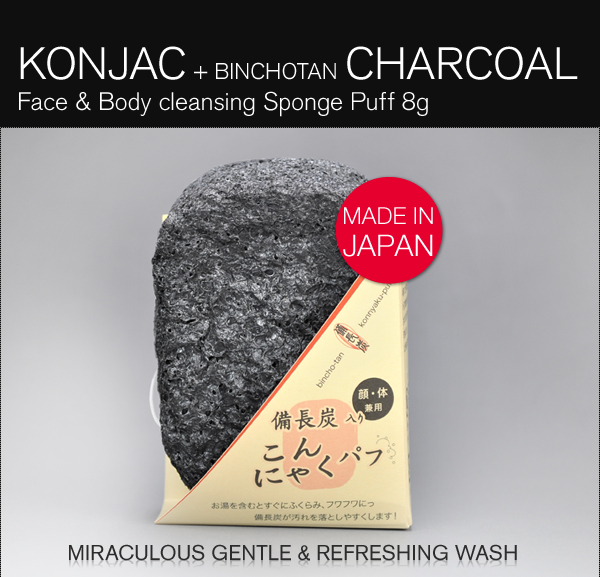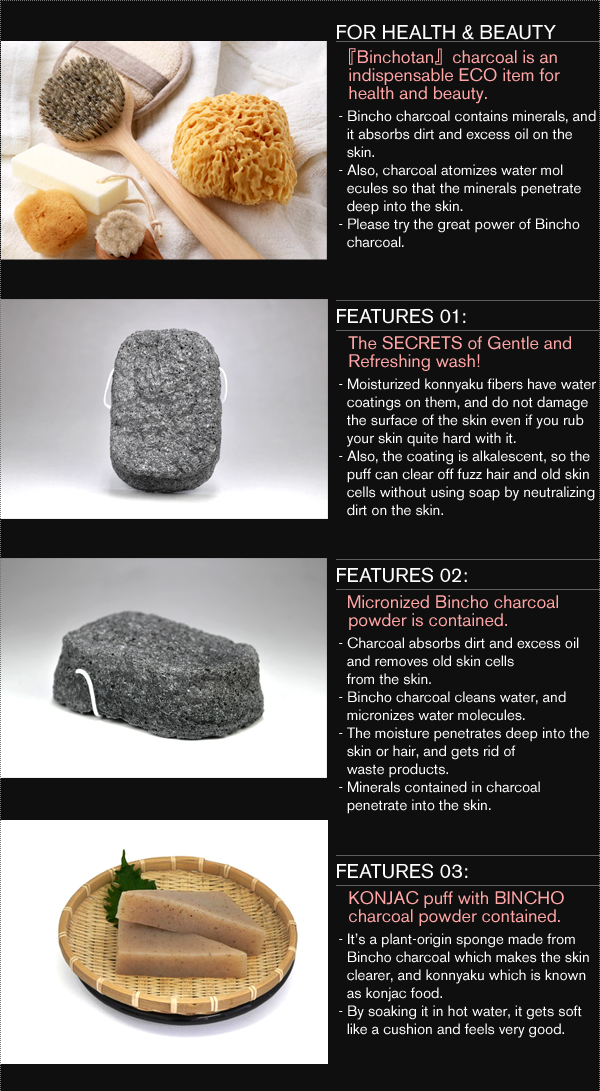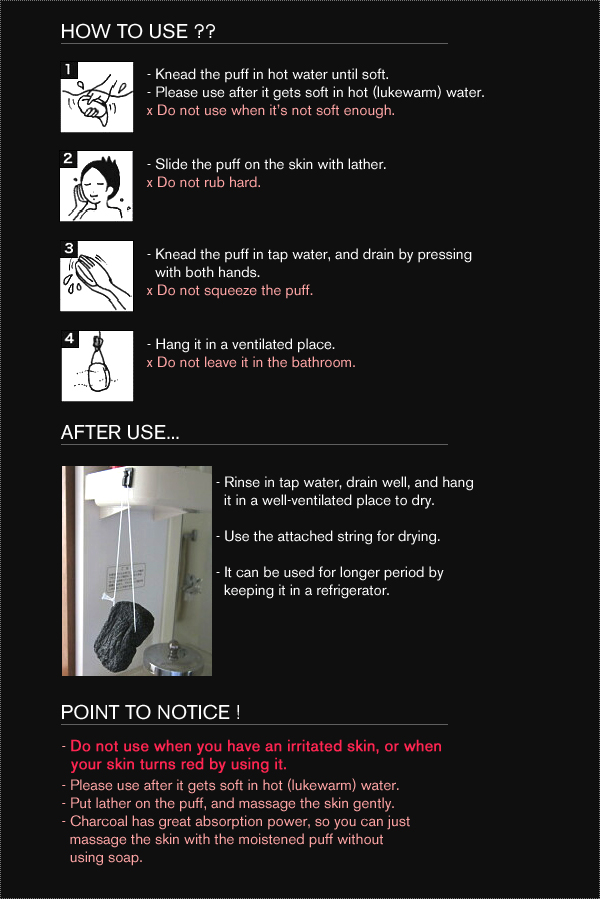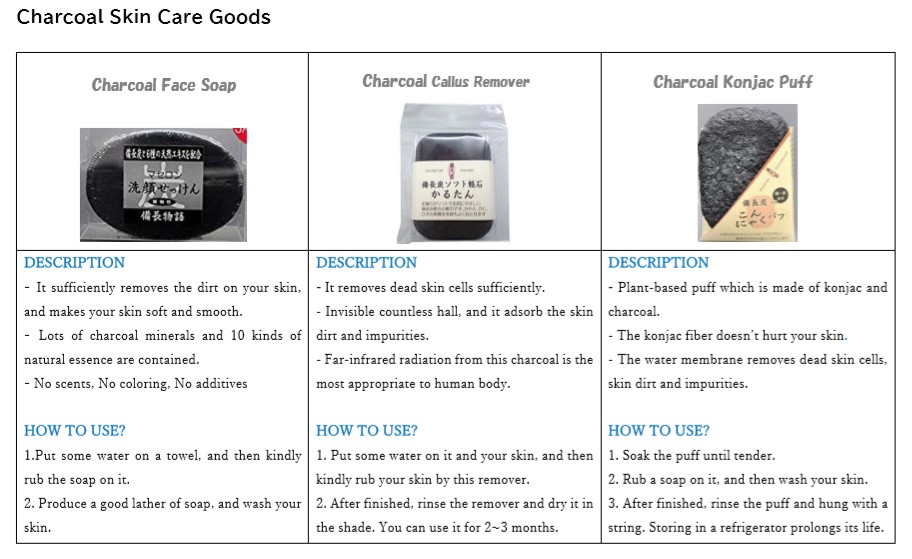 Made In Japan Binchotan Charcoal + Konjac Face & Body Cleansing Sponge Puff 8g
+ Miraculous gentle and Refreshing wash!
Bincho charcoal is very good for your beauty & health.
+ Bincho charcoal contains minerals, and it absorbs dirt and excess oil on the skin.
 Also, charcoal atomizes water molecules so that the minerals penetrate deep into the skin.

+ Please try the great power of Bincho charcoal.

Micronized Bincho charcoal powder is contained.


+ Charcoal absorbs dirt and excess oil and removes old skin cells from the skin.





+ Bincho charcoal cleans water, and micronizes water molecules. The moisture penetrates deep  into the skin or hair, and gets rid of waste products.





+ Minerals contained in charcoal penetrate into the skin.




Bincho charcoal' is a natural eco-product which is essential for our beauty and health.

KONJAC (Konnyaku) Puff with Bincho Charcoal Powder Contained


+ It's a plant-origin sponge made from Bincho charcoal which makes the skin clearer, and




 konnyaku which is known as konjac food.





+ By soaking it in hot water, it gets soft like a cushion and feels very good.




KONJAC (Konnyaku) Puff with Bincho Charcoal Powder Contained


+ Moisturized konnyaku fibers have water coatings on them, and do not damage the surface of the




 skin even if you rub your skin quite hard with it.





+ Also, the coating is alkalescent, so the puff can clear off fuzz hair and old skin cells without




 using soap by neutralizing dirt on the skin.
【Contents】
Product Name:


Sponge made from 'Bincho charcoal and Konnyaku': for the face and the body

Size:


(On Dried) 52mm×75mm×24mm
(On Wet) 70mm×90mm×30mm


Net. W: 8g



Ingredients:


Konjac (Konnyaku), Bincho charcoal powder, calcium hydroxide
MADE IN JAPAN
【Point to Notice】
Do not use when you have an irritated skin, or when your skin turns red by using it.
DO NOT EAT.
Please use after it gets soft in hot (lukewarm) water.
Put lather on the puff, and massage the skin gently.
Charcoal has great absorption power, so you can just massage the skin with the moistened puff
without using soap.