Nano mineral coating Toothbrush "MISOKA" [T34YR02]
Japanese Toothbrush "MISOKA"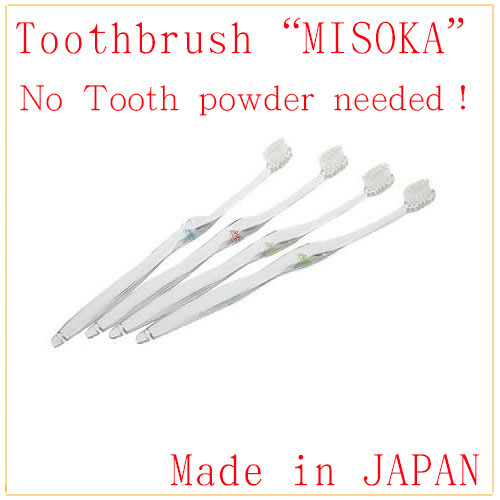 Technology of 'nano mineral coating' applies
this premium toothbrush.
'Nano mineral coating' is our unique technology that
bristles of toothbrushes are
coated with nano-sized (smaller than micro-seize) minerals.
When you soak this toothbrush and brush your teeth as usual,
you will feel unique freshness.
Also when you use it in the morning,
surface of teeth is smooth until the evening.
That's why it is very popular not only in Japan
but also other Asian countries.
(Participated in the presentation at Cool Japan World Trial USA)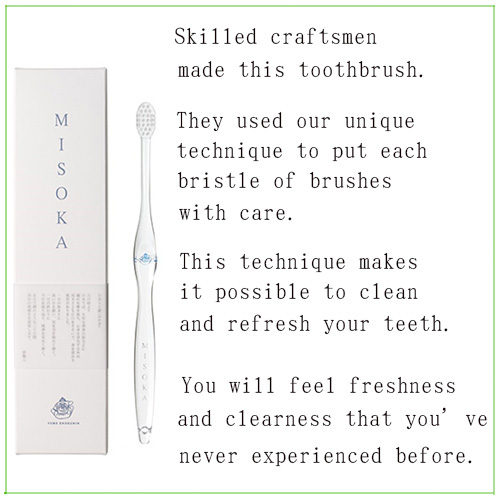 What are the differences
between our toothbrush and others?
1: Each bristle removes dirt, brushes teeth, and guards them!
    We use the 0.178mm of bristles made by Du Pont,
  American chemical company,
and coated each bristle with minerals.
  When you brush teeth as usual,
bristles remove stains, tar and dirt,
  and make the surface of teeth smooth to prevent from dirt.
2 : Constricted body realizes moderate grab!
Constricted body adjusts the grab to brush dirt effectively.
That body epitomizes the high quality of Japanese technique.
3 : Soak and brush makes use of the power of minerals!
We suggest soaking toothbrush before brushing your teeth
because we would like you to experience
the power of minerals.
You will feel freshness and clearness that is different
from any other toothbrushes you've used before.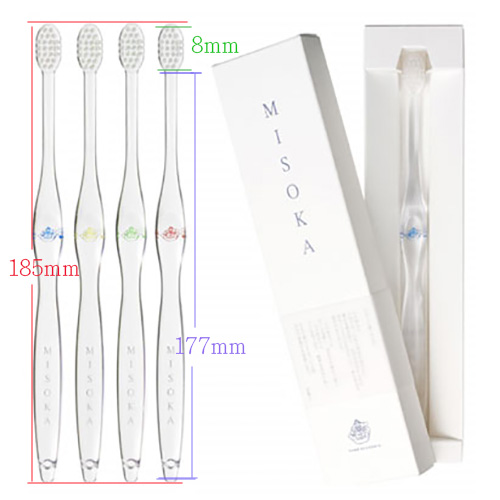 | | |
| --- | --- |
| Weight | 50g |
| Color | Can't choose |
| content Piece | 1Piece |