AMANO FOODS Freeze-drying Tomato soup "The UMAMI"(1 serving)
[
T11F20738
]
AMANO FOODS Freeze-drying Tomato soup "The UMAMI"(1 serving)
[
T11F20738
]
Our Selling Price: US$1.00(tax incl.)
AMANO FOODS Freeze-drying Tomato soup
"The UMAMI"(1 serving)
Bring out the original flavor of tomatoes, "umami" is overflowing into the soup.
Using 1.8 ripe light dried tomatoes, the taste of soup becomes richer.
※Considering the weight of tomato is 80g, we write "1.8" tomatoes.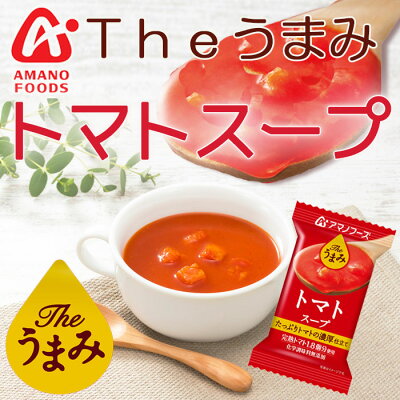 No MSG is contained!
"The UMAMI" is a freeze-drying soup which is made by the original recipe of no MSG.
The effect of the Japanese food and stock boom in the world,
"umami" has been recognized as a new value to the meals.
Introducing the "freeze-drying method" which makes the taste, smell,
and texture difficult to go away, the soup with the "Umami"
of ingredients was born.
Either at home or office, you can cook it with boiled water only!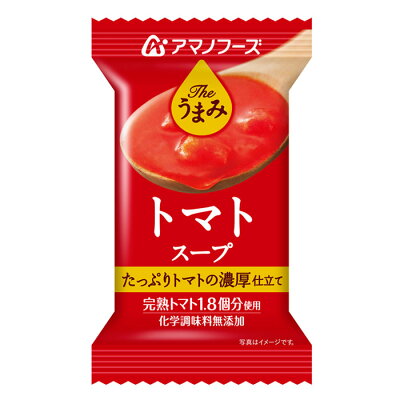 <Direction>
Pour the boiled water(160ml) and then stir it.
Ingredients:
Pasted Tomatoes, Olive oil, sugar, Pasted vegetable,
Brewed vinegar, Sodium, Flavor oil, Powdered seafood extract,
Lemon juice, Powdered basil, Processed starch, Antioxidant(vitamin E),
Flavoring, (contains shrimp, squid, soybeans)
Nutrients:
Calorie: 55kcal, Protein(1g), Fats (2.2g), Carbohydrate (7.9g), Sodium (0.7g)
Allergy: Shrimp
Net Weight: 12.5g
Expiry: 12months from manufactured (unopened)
Storage: Keep away from direct sunshine, store in the room temperature.
Manufacturer: Amano Foods Co., Ltd
※Package may change without notice.