AMANO FOODS Freeze-Drying Low salt Japanese Hand-Pulling Nyumen with Mild Chicken Dashi
[
T11F20765
]
AMANO FOODS Freeze-Drying Low salt Japanese Hand-Pulling Nyumen with Mild Chicken Dashi
[
T11F20765
]
Our Selling Price: US$2.20(tax included)
AMANO FOODS Freeze-Drying
Low salt Japanese Hand-Pulling Nyumen
with Mild Chicken Dashi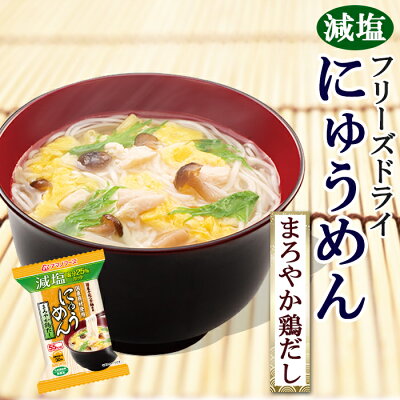 Only 30 seconds needed after pouring boiled water to serve the real Nyumen.
Mild blend stock with rich taste of chicken makes up the delicious low-salt soup.
Compared with our company's same product, the amount of salt in 1 pack is reduced by 25%.
The mild taste and soft noodle aren't too heavy on the stomach, so this is also recommended
when you don't feel like eating.
Introducing the freeze-drying method (which enables the soup to confine the flavor of ingredients),
you can enjoy the taste as if it has immediately after cooked.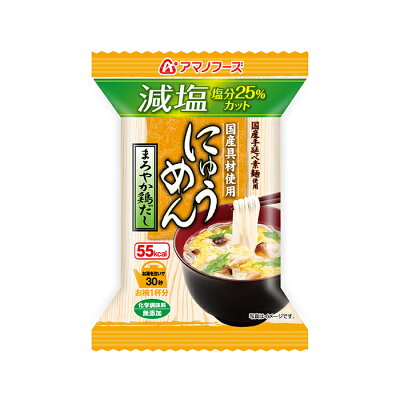 【What is Freeze-Drying?】
This method has those features…
(1) Less composition changes of ingredients
(2) Difficult to lose the taste, shape, texture, nutritional values(vitamins)…etc
(3) Long-time preservation in a room temperature because of less water contains
Japanese hand-pulling Nyumen
Japanese ingredients
No chemical seasonings
<Ingredients>
Chicken extract, Soy sauce, Starch, Reduced starch syrup,
Scallop extract, Protein Hydrolysate,
Sodium, Sugar, Kelp extract, Powdered yeast extract,
Powdered kelp, Spices, Noodles, Cicken egg, Chicken,
Hypsizigus marmoreus, Potherb mustard, Thickener (xanthan gum),
Antioxidant (vitamin E), (contains wheat, egg, soybeans, chicken)
Nutrients: Calorie(55kcal), Protein(3.2g), Fats (0.6g), Carbohydrate (9.2g), Sodium (0.9g)
Expiry: 12months from manufactured
Storage: Keep away from direct sunshine, store in the room temperature.
Manufacturer: Amano Foods Co., Ltd
※Package may change without notice.