Organic Rice Cracker (Salt flavour) JAS Certified Organic food
[
T81UG15547
]
Organic Rice Cracker (Salt flavour) JAS Certified Organic food
[
T81UG15547
]
Our Selling Price: US$2.20(tax incl.)
Organic Rice Cracker (Salt flavour)
JAS Certified Organic food
Made from 100% organic rice, and sea salt,
mildly salted rice cracker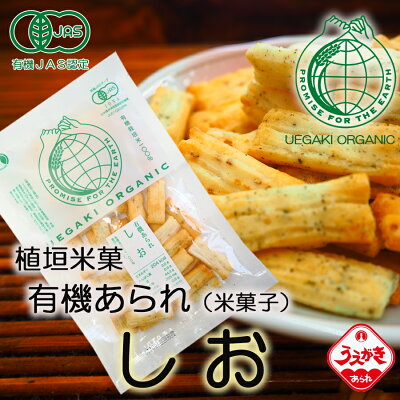 *Uegaki Rice cracker factory in Kobe for over 100years*
Generally Kobe is famous for Western style confectionery and high-quality wine.
On the other hand, Uegaki factory has been manufactured Japanese snacks
over 100 years thanks to high-quality clear natural water from Mt. Rokko.
It keeps being dedicated making great rice crackers with traditional method.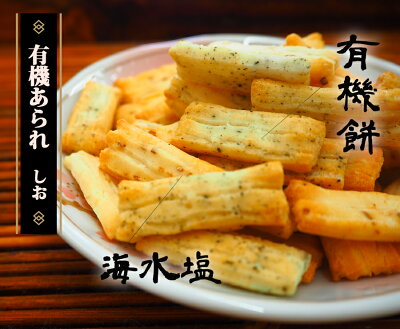 Made from 100% organic sticky rice cake mixed with sea salt. Simple, but delicious!
*JAS Certified Organic Food*
To be certified, it must be satisfied the 'JAS Organic Standard' by investigators.
Investigators go to factories to check all criteria strictly.
(e.g. no agricultural chemical or chemical fertilizer is used, non-organic ingredients
must be used less than 5% of all ingredients, etc.)
'JAS Certified Organic Food' sign shows the food is truly organic.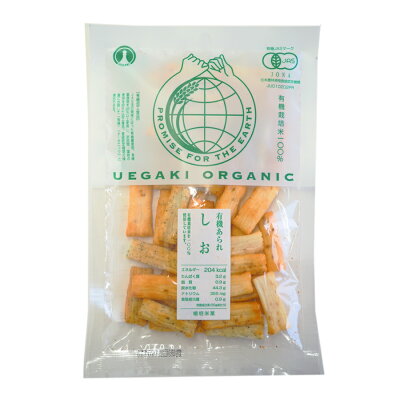 Nutrition fact (per one bag)
Calories: 204kcal
Carbohydrate: 44.3g
Protein: 3.2g
Sodium: 355mg
Fat: 0.9g
Name: Snack
Ingredients: Organic sticky rice (from US), Salt, Organic sesame, Seaweed
Net weight: 50g
Expiry: 150days
Storage: Avoid direct sunshine, high temperature and humidity. Keep cool and dry.
Manufacturer: Uegaki Rice cracker factory
*Package may change without notice.
Category: organic food, sea salt, okaki rice cracker, organic snack