Instant Seaweed Soup in 'Monaka' with Flying Fish (Tobiuo) Broth (6 servings)
[
T81UN1013
]
Instant Seaweed Soup in 'Monaka' with Flying Fish (Tobiuo) Broth (6 servings)
[
T81UN1013
]
Our Selling Price: US$6.00(tax included)
Instant Seaweed Soup in 'Monaka'
with Flying Fish (Tobiuo) Broth (6 servings)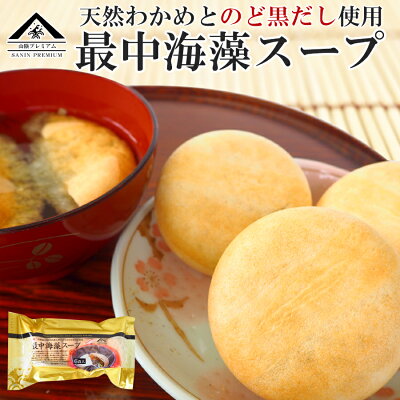 Enjoy the harmony of toasty monaka and rich flavour of flying fish and seaweed!
*Manufacturer: Uonoya*
Uonoya, literally means 'fish shop' in Japanese, started its business in 1877
as a fisheries producing company.
It has been manufacturing product with high-quality local seafood since established,
and gained popularity by providing tasty quality home food.
*What is 'monaka'?*
Generally 'monaka' is a kind of Japanese sweet, sweet red bean paste sandwiched
with crispy mochi (rice cake) wafer.
As mochi wafer is widely used not only in traditional Japanese sweets,
but also ice cream or soup these days, we also call mochi wafer itself 'monaka'.
When you pour hot water on monaka, it becomes sticky like mochi.
Local wakame seaweed, hand-picked by skilled fishermen,
are cooked with local flying fish broth, then packed into 'monaka' crispy mochi wafers.
Great smell spreads around once pouring hot water!
Enjoy the contrast of chewy monaka, smooth wakame, and chunky kuki-wakame.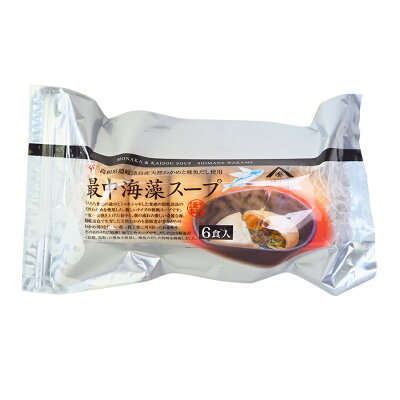 <How to enjoy monaka soup>
                    1. Put a monaka soup into a bowl.
                     (You may break monaka so that it is easier for you to eat it.)
2. Pour 160ml of hot water.
                    3. Wait for 60 seconds, and enjoy!
Nutrition fact
Calories: 23kcal
Protein: 0.7g
Fat: 0.1g
Sodium: 564mg
Name: Instant Soup
Expiry: 180days
Storage: Avoid direct sunshine, keep cool and dry.
Manufacturer: Uonoya
Ingredients: Sticky mochi rice (from Japan), Shiitake mushroom powder,
Salt, Soy sauce powder, Glucose, Yeast extract, Hydrolyzed protein
(including wheat, soy bean, pork), Dextrin, Condiments
(Wakame seaweed (from Shimane Prefecture, Japan), Kuki Wakame seaweed
(from Shimane Prefecture, Japan), Kombu seaweed (from Japan),
Funori seaweed (from Japan), Leak (from Japan)), Dried bonito powder,
Kombu seaweed powder, Flying fish powder, Sugar
*Package may change without notice.
Category: instant, San-in premium, flying fish, monaka, wakame