Konjac (black) made with traditional method 400g
[
T68F00090
]
Konjac (black) made with traditional method 400g
[
T68F00090
]
Our Selling Price: US$2.48(tax included)
Konjac (black) made
with traditional method 400g
Made with traditional method and hand-knead, you can keep it in room temperature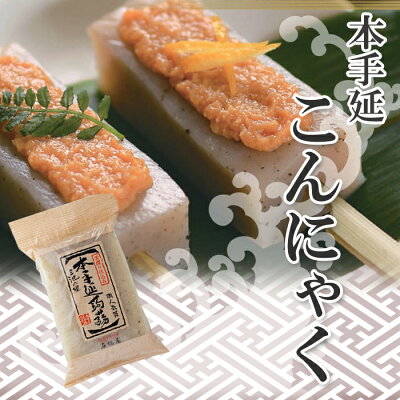 Konjac dedicatedly made with care
When you put this konjac into your mouth, you can feel chewy texture,
then it becomes smoother. This unique texture is its characteristic
. When you bite it, the juice comes out from konjac.
We have been making konjac with traditional method
called "bata-neri" since we started the business in 1877.
Now there are only a few company which still follow this traditional method.
What is "bata-neri"?
It's traditional method using specialized machine.
The name "bata-neri" comes from the noise from the machine.
The method also need konjac mister's experience and skill.
There are lots of small bubbles inside konjac when mister molds it by hand.
The bubbles gives konjac's unique texture and the way to absorb soup.
Konjac (black) made with traditional method 400g
Made with traditional method and hand-knead,
you can keep it in room temperature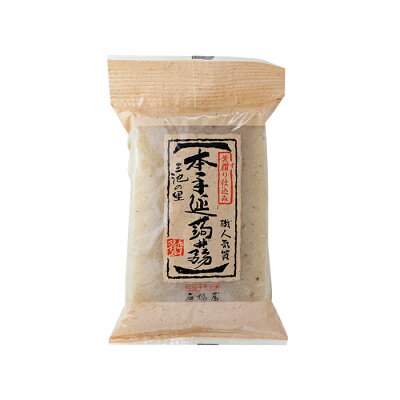 Nutrition fact:
Calories: 5kca
Protein: 0.1g
Fat: 0.1g
Carbohydrate: 2.3g
Sodium: 0mg
Name: Konjac
Expiry: 120 days *Consume as soon as possible after opened the package.
Storage: Store in room temperature. Avoid direct sunshine.
(Consume as soon as possible after opened the package.)
Manufacturer: Ishibashi-ya
Ingredients: Konjac powder, Konjac potato (dried), Calcium hydroxide
*Package may change without notice.
Category: konjac, "bata-neri", cooking,
store in room temperature, oden, non-allergen