Night Curry with Desert Hyacinth 200g (supervised by Kindai University)
[
T17TY10139
]
Night Curry with Desert Hyacinth 200g (supervised by Kindai University)
[
T17TY10139
]
Our Selling Price: US$5.00(tax included)
Night Curry with Desert Hyacinth 200g
(supervised by Kindai University)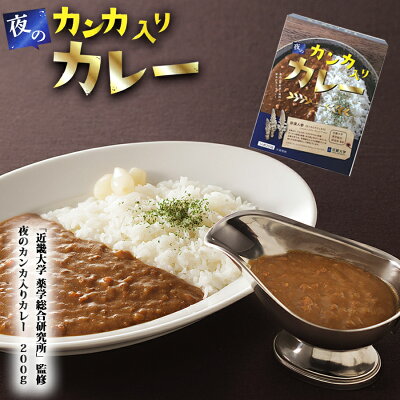 The extract powder of desert hyacinth,
which is key to the health, is contained in this keema curry.
This curry is totally supervised by Pharmaceutical Research
and Technology Institute of Kindai University.
The slowly cooked vegetables and chicken with the desert hyacinth extract are very tasty and healthy.
〜What is desert hyacinth?〜
The desert hyacinth is originated in Hotan in the Xinjiang Uygur
Autonomous Region, which is located in
the south of Takla Makan Desert.
The desert hyacinth is called "Desert Carrot",
and is thought to be a "treasure in desert for health and
longevity" by local people.
It has been researched all over the world until now,
and said to be "great for our health"!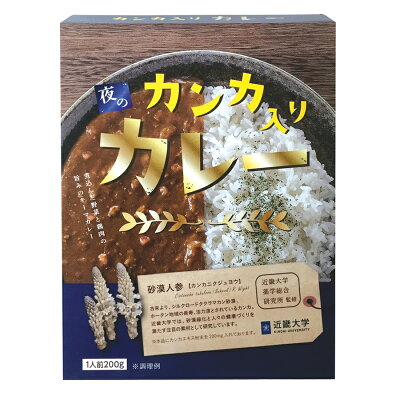 ●Cooking method●
Heat the sealed pouch in the boiling water for 5 minutes without opening the package.
<Ingredients>
Onion, Apple, Carrot, Minced chicken meat,
Flour, Edible fat and oil, Sugar, Tomato ketchup,
Powdered curry, Chutney, Salt, Soy sauce,
Worcester sauce, Spices, Starch, Hydrolyzed protein,
Chicken extract, Powdered Kanka extract,
Seasoning,(amino acid…), Colorant(Caramel),
Acidifier, Aroma chemical, Spice
Food Allergy Warning:
This pre-packaged curry may contain
Flour, Beef, Soybeans, Chicken, Apple, Gelatin
<Expiry Date>
2 years from manufacture
<Storage>
Keep away from direct sunshine. Store at room temperature
<Manufacturer>
ITOYA Co.,Ltd
※Package may change without notice.
Category: Retortcurry, Pouch, Kinkiuniversity,
Pharmaceutical Research and Technology Institute,
Health, Westernfood, Kanka, Emergencyfood, gift, present