Yoshioka Farm's Naruto-Kintoki Curry 200g
[
T17TY10136
]
Yoshioka Farm's Naruto-Kintoki Curry 200g
[
T17TY10136
]
Our Selling Price: US$5.00(tax included)
Yoshioka Farm's Naruto-Kintoki Curry 200g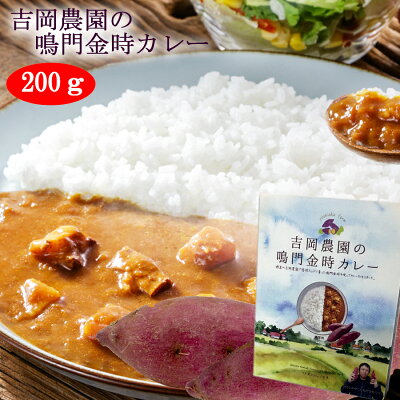 Naruto-Kintoki, a kind of sweet potatoes, is used in this curry.
The warm climate of Tokushima and
the sandy soil of Naruto bring great sweetness,
flaky and soft texture to Naruto-Kintoki.
That makes the curry a lot more attractive and even tastier.
Why don't you enjoy the harmony of sweet
Naruto-Kintoki and spicy curry?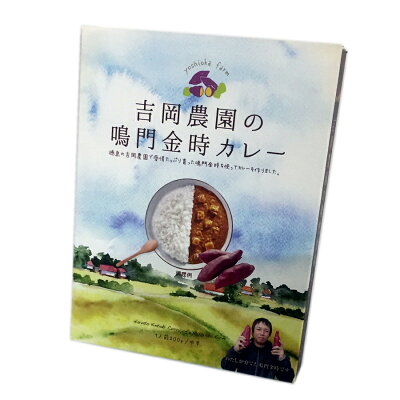 〜How to cook?〜
【By boiling】
Heat the sealed pouch in the boiling water for
5 minutes without opening the package.
【In a Microwave】
Empty the contents of the pouch
in a heat-resistant container, and microwave it for
about 2 minutes in the plastic wrap. (500W)
<Ingredients>
Onion, Apple, Carrot, Sweet potato(Tokushima prefecture),
Beef, Edible oil and fat,
Flour, Powdered curry, Sugar, Chicken extract,
Salt, Hydrolyzed protein, Spices, Starch,
Chutney, Tomato ketchup, Butter, Worcester sauce,
Seasoning,(amino acid…),
Colorant(Caramel), Acidifier, Aroma chemical,
Spice extract
Food Allergy Warning:
This pre-packaged curry may contain
Flour, Milk, Beef, Soybeans, Chicken, Pork, Apple
<Expiry Date>
2 years from manufacture
<Storage>
Keep away from direct sunshine. Store at room temperature
<Manufacturer>
ITOYA Co.,Ltd
※Package may change without notice.
Category: Retortcurry, pouch, Naruto-kintoki, Westernfood, Sweetpotato, Emergencyfood, gift, present