Beef Tongue and Black Sesame Curry by "SyunPuuAn" 210g
[
T17TY10129
]
Beef Tongue and Black Sesame Curry by "SyunPuuAn" 210g
[
T17TY10129
]
Our Selling Price: US$5.00(tax included)
Beef Tongue and Black Sesame Curry
by"SyunPuuAn" 210g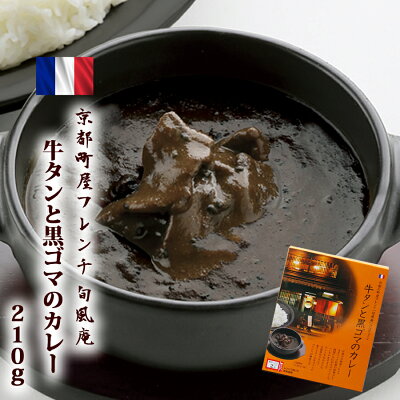 An old house in Kyoto was renovated
into a French restaurant called 'Shunpuuan'.
This European style curry is totally supervised by Ide,
who is the chef and owner of the restaurant.
The beef tongue is carefully cooked in myriads of tastes
of the impressive, spicy sauce.
And the sauce goes perfectly with black sesame
which makes it more Japanese-style.
【Hiroaki Ide, the chef and owner of the restaurant】
After working at The Kyoto Hotel and The Ritz-Carlton,
he renovated 80 years traditional house to open
his French restaurant "ShunPuuAn" in Shijyo,Kyoto.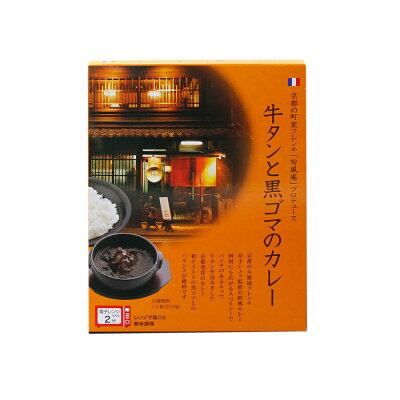 〜How to cook?〜
Leave the sealed pouch in the box and microwave it.
<Ingredients>
Onion, Apple, Carrot, Beef tongue, Beef stock,
Meat extract, Flour, Powdered curry, Edible oil and fat,
Roasted sesame,
Sugar, Spices, Pasted sesame, Hydrolyzed protein,
Salt, Starch, Seasoning,(amino acid…),
Colorant(Caramel), Acidifier,
<Expiry Date>
2 years from manufacture
<Storage>
Keep away from direct sunshine. Store at room temperature
<Manufacturer>
ITOYA Co.,Ltd
※Package may change without notice.
Category: Retortcurry, Pouch, Kyoto, Westernfood, Beeftongue, Traditionalrestaurant, Emergencyfood, Gift, Present