Uchipac Salad Mackerel (Curry)
[
T65UC10114
]
Uchipac Salad Mackerel (Curry)
[
T65UC10114
]
Our Selling Price: US$2.80(tax incl.)
Uchipac Salad Mackerel (Curry)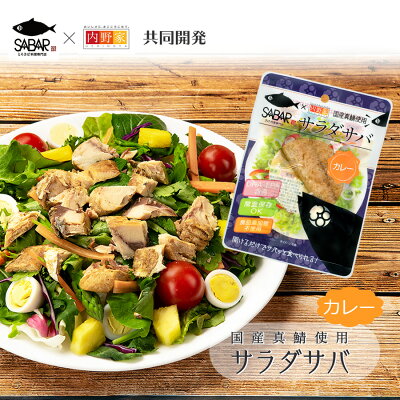 Salad Mackerel / Ready Meal Pouch of Sea Mackerel
No additives or preservatives are contained!
The real tasty flavor of sea mackerel is all packed in the pouch!
Quick & Easy!
Choose your favorite flavor from our 3 tasty choices:
Plain, Curry, and Pepper&Garlic.
This pre-packaged mackerel really goes well with
salad, sandwiches, and more….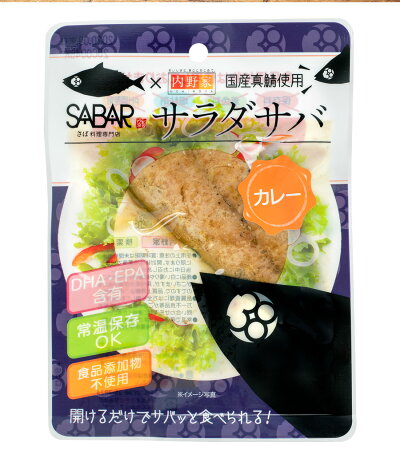 【What's good about Salad Mackerel?】
〇100% Japanese chub mackerel
〇No additives, No preservatives
〇You don't have to put it in the fridge, It's tightly sealed in a pouch,
so you can take it anywhere with you!
〇The shelf time is as long as 18 months!
〇It's cooked without water, so all nutrients are condensed
well in the product.
〇Plenty of DHA & EPA
【Recommend to who…】
〇Are conscious about beauty /skincare.
〇Care about what you eat.
〇Are on a low-carb diet.
〇Need to take more protein from food.
〇Don't feel like cooking.
〇Worry about food additives.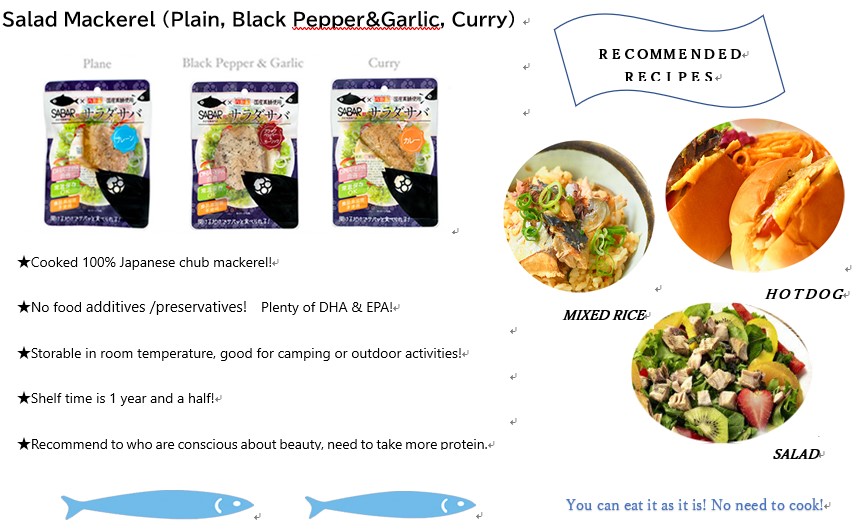 <Nutrients>
Energy: 204kcal
Protein: 13.3g
Lipid: 16.3g
Carbohydrate: 0.8g (Salt: 0.1g)
Food Allergy Warning: Mackerel
<Ingredients>
Mackerel(Japan), Powdered curry (Turmeric, Coriander, Cumin,
Fenugreek, Pepper, Red pepper, Citrus peel, other some spices)
<Storage>
Keep away from direct sunshine. Store at room temperature.
<Sterilization method>
Sealed in an airtight container, pressure & heating strerilization
<Expiry Date>
・1 year and a half (unopened)
・Please keep refrigerated after opening, and eat it within today.
<Manufacturer>
Uchino,ltd
※Package may change without notice.
※Please eat as soon as possible after you open.
Category: Saladmackerel, curry, cannedmackerel, boiledmackerel, additive-free, chemicalseasonings, preservatives, non-use, normaltemperature, Carbohydraterestriction, diet, powersalad