Freeze-dried Low Sodium Miso Soup with Eggplant (5 servings) by Amano Foods
[
T11F20875
]
Freeze-dried Low Sodium Miso Soup with Eggplant (5 servings) by Amano Foods
[
T11F20875
]
Our Selling Price: US$3.50(tax included)
Freeze-dried Low Sodium Miso Soup
with Eggplant (5 servings) by Amano Foods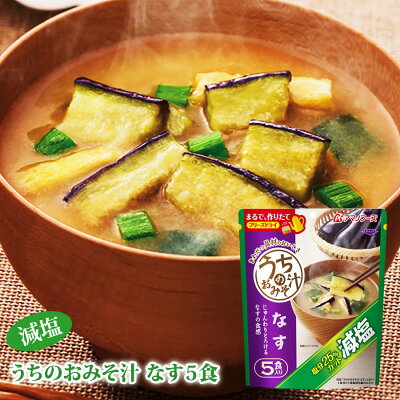 Well-selected miso paste and broth for the best match with ingredients.
Low-sodium miso soup helps your healthy life.
Great combination of 'awase-miso' (mixed miso) and
broth from bonito and kombu seaweed.
Enjoy eggplant's soft and creamy texture.
*Why freeze-dried?*
Freeze-dry keeps nutrition as much as possible,
and texture is like an original ingredients after pouring hot water.
Also it enable us to store food in room temperature for a certain time.
- 5 servings in one package
- Good addition for your meal
- For these who care sodium for health reason
- Handy for outdoor activities or lunch at office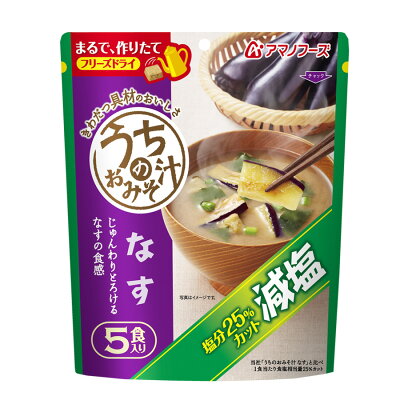 *Direction*
1. Put miso soup into a bowl or mug cup.
2. Pour 160ml of hot water on it.
3. Stir it, and enjoy!
Nutrition fact (per serving)
Calories: 38kcal
Protein: 1.6g
Fat: 0.6-3.1g
Carbohydrate: 2.4-4.9g
Sodium: 1.1g
Name: Freeze-dried Miso Soup
Ingredients: Fried eggplant, Mixed miso, Rice miso, Soy milk, Dextrin,
Leek, Flavour seasonings, Fried thin tofu, Wakame seaweed,
Soy sauce, Hydrolyzed protein, Yeast extract powder, Dried bonito powder,
Shiitake mushroom powder, Starch, Kombu seaweed powder,
Seasonings (Amino acid), Xanthan gum, Antioxidant (Vitamin E),
Acidulant (Containing wheat, mackerel, soy bean, fish sauce in the ingredients)
Net weight: 42.5g
Allergen Alert: The factories are manufacturing products
containing shrimp, crab, wheat, egg, and milk.
Expiry: 1 year from manufactured date
Storage: Avoid direct sunshine. Keep in room temperature.
Manufacturer: Asahi Group Food Co.,Ltd.
*Package may change without notice.
Category: Freeze-dried food, amano foods, miso soup, instant,
food for emergency. Low sodium