Freeze-dried Low Sodium Chinese Soup (5 servings) 'Soup of the Day' by Amano Foods
[
T11F20884
]
Freeze-dried Low Sodium Chinese Soup (5 servings) 'Soup of the Day' by Amano Foods
[
T11F20884
]
Our Selling Price: US$3.50(tax included)
Freeze-dried Low Sodium Chinese Soup
(5 servings) 'Soup of the Day'
by Amano Foods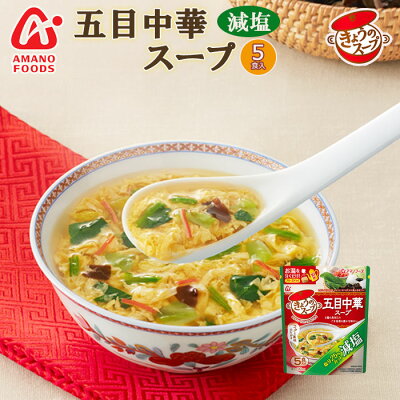 Cooked five ingredients like local egg and vegetables,
so rich in flavour! Freeze-dry keeps its taste fresh.
25% less sodium compared with our regular Chinese soup.
Great for those are health-conscious.
Mild and rich flavour makes you feel home and relaxed.
Also easy and convenient! You can enjoy delicious soup at home,
in the office or outdoor activities.
*Just pour 160ml of hot water on the soup. Stir and enjoy!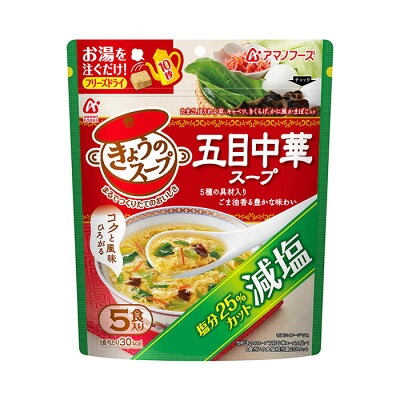 Name: Low Sodium Chinese Soup (5 servings) 'Soup of the Day'
Ingredients: Dextrin, Reduced sugar syrup, Soy sauce,
Chicken broth extract powder, Starch, salt, Spices, Sesame oil,
Crab extract, Chicken extract, Oyster extract, Vinegar, Sugar,
Yeast extract powder, Hydrolyzed protein, Egg, Spinach, Cabbage,
Wood ear, Fish cake, Seasonings, Thickening agent, Cellulose,
Colourings, Antioxidant (including crab, wheat, egg, milk, sesame,
soy bean, chicken and pork in the ingredients)
Allergen: Egg, Milk, Wheat Crab
Net weight: 36.5g
Expiry: 12months (unopened)
Storage: Avoid direct sunshine. Store in room temperature.
Manufacturer: Amano Jitsugyo Co. Ltd.
Nutrition fact
Calories: 30kcal
Protein: 1.3g
Fat: 0.94g
Carbohydrate: 4g
*Package may change without notice.
Category: Amano foods, freeze-dried soup, low-sodium, instant, outdoor, camping