Japanese food Dried Cooked Vegetable (Boiled Spinach Seasoned with Soysauce)
[
T15WT8876
]
Japanese food Dried Cooked Vegetable (Boiled Spinach Seasoned with Soysauce)
[
T15WT8876
]
Our Selling Price: US$16.00(tax included)
Dried Cooked Vegetable     
〝Boiled Spinach Seasoned with Soysauce"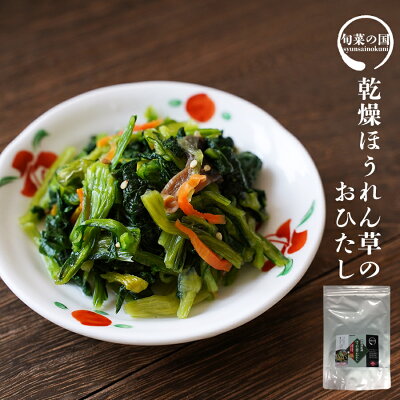 Boiled spinach seasoned with soysauce is dried and packed for you !
You can serve it as a side dish of the fresh one just to pour hot water.
Thanks to the long-term preservation, it can be widely used...
such as for emergency food, eating out shop, or prize for events.
Since it is a dried product...
1. You can stock it at a room temperature.
2. It's very easy to carry.
.A dietary fiber and minerals are abundantly included in spinach.
How to Cook?
(1)Pour 400ml of hot water and wait for 10-15 minutes.
(2)Stir it and then ready for eat!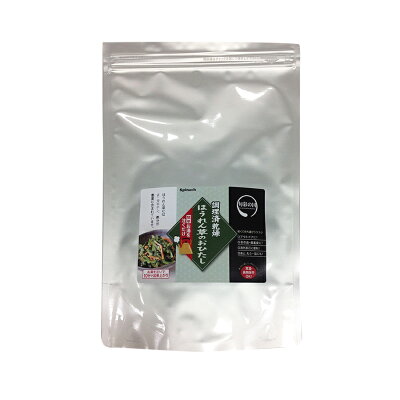 Ingredients:
SPINACH, CARROT,ROASTED SESAME, DRAID BONITO,
SEASONING EXTRACT, SALT, DISTILLED VINEGAR,
CANE SUGAR, TREHALOSE, SEASONING(ORGANIC ACID),
SUCROSE FATTY ACID ESTERS.
Contains:
FISH(BONITO, SALMON), SOY.
Best Before Date:
2 years from manufacturing
Storage:
At room temperature (cool and dark space)
Nutrients:
Calories 73kcal
Protein 4.5g
Fat 0.7g
Glucide 12.2g
Sodium 503mg
Calcium 74mg
Iron 1.3g
B-Carotene 8700ug
※The design of package may change without notice.