Japanese Dried Cooked Vegetable Simmered Soy Pulp and Spinach
[
T15WT6793
]
Japanese Dried Cooked Vegetable Simmered Soy Pulp and Spinach
[
T15WT6793
]
Our Selling Price: US$16.00(tax incl.)
Japanese Dried Cooked Vegetable
Simmered Soy Pulp and Spinach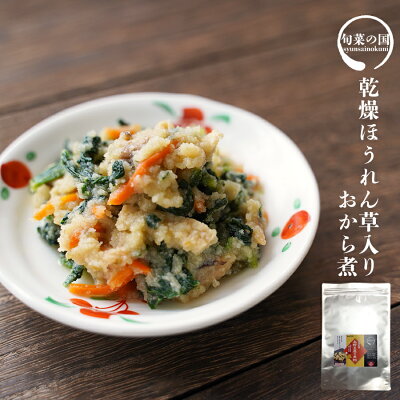 Simmered soy pulp and spinach is dried and packed for you !
You can serve it as a side dish of the fresh one just to pour hot water.
Thanks to the long-term preservation, it can be widely used...
such as for emergency food, eating out shop, or prize for events.
Since it is a dried product...
1. You can stock it at a room temperature.
2. It's very easy to carry.
How to Cook?
(1)Pour 400ml of hot water and wait for 10-15 minutes.
(2)Stir it and then ready for eat!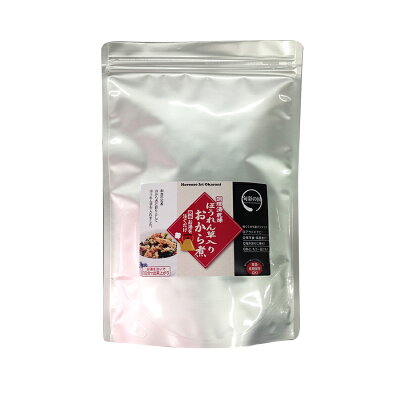 Ingredients:
SOY PULP, TREHALOSE, SPINACH, CARROT, SOY SAUCE(SALT, DEFATTED
PROCCESED SOYBEANS, WHEAT, WHEAT GLUTEN,
HIGH FRUCTOSE CORN SYRUP, SOYBEANS, RICE, ALCOHOL.),
SOY SAUCE(DEFATTED PROCCESED SOYBEANS, WHEAT, SALT, ALCOHOL.),
SOY SAUCE(WATER, WHEAT, SALT, ALCOHOL, DEFATTED PROCCESED
SOYBEANS.), HYDROGENATED GLUCOSE SYRUP, SESAME OIL, FRIED TOFU,
MAGNESIUM CHLORIDE, SHIITAKE MUSHROOM, KELP, SOUP STOCK(BONITO,
TUNA(AUXIS THAZARD), KELP.), BONITO EXTRACT(BONITO, ETHANOL.), SALT,
SODIUM ACETATE, ALANINE, SODIUM FUMARATE, GLYCINE, BONITO,
YEAST EXTRACT, SEASONING EXTRACT(SOY PROTEIN, DEXTRIN,
YEAST EXTRACT, SALT, BONITO EXTRACT, SUGAR.), DISTILLED VINEGAR,
SUCROSE FATTY ACID ESTERS, CANE SUGAR.
Contains:
SOY, FISH(BONITO, SALMON).
Best Before Date:
2 years from manufacturing
Storage:
At room temperature (cool and dark space)
Nutrients:
Calories 117kcal
Protein 3.7g
Fat 3.4g
Glucide 18.0g
Sodium 432mg
※The design of package may change without notice.