[Low Carb] Japanese-style Hon-karebushi Chicken Curry 180g Pre-cooked Pouch
[
T37F25025
]
[Low Carb] Japanese-style Hon-karebushi Chicken Curry 180g Pre-cooked Pouch
[
T37F25025
]
Our Selling Price: US$5.00(tax included)
[Low Carb]
Japanese-style Hon-karebushi Chicken Curry 180g
Pre-cooked Pouch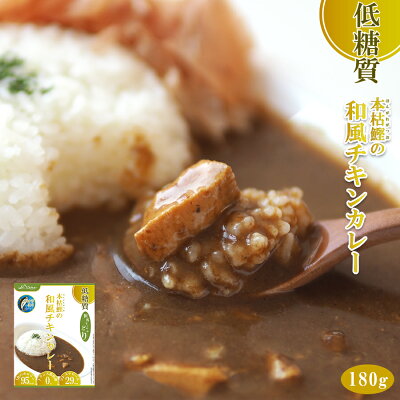 Can you imagine that you can avoid carbs without any strict food restrictions?
This chicken curry will make such a dream come true!
The total amount of carbohydrates per serving is just 3.8 grams,
and the energy is only 95kcal. It sounds like a typical diet food
which is boring and tasteless, but it's not!
All the ingredients are carefully selected, so you can taste the satisfying,
real taste of the curry.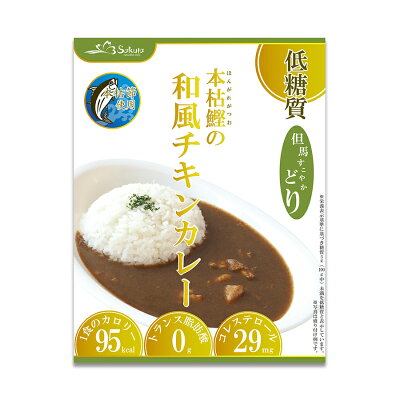 -Product Features-
・Tajima chicken
… Tajima Chicken, a brand chicken from Hyogo prefecture, is called 'Sukoyaka-dori', which means healthy chicken' in Japanese.
Tajima Chicken is raised on herb-mixed, chemical-free, antibiotic-free feed.
The flavorful taste of the chicken comfortably spreads in your mouth as you chew.
・Hon-karebushi Powder
…'Hon-karebushi', the highest quality dried bonito, is ground into bonito powder
and blended with the curry. This powder is the secret key to the rich taste.
・Selected ingredients for your health
…Thanks to the carefully selected ingredients, the curry is so tasty
and nutritious at the same time!
【How to Prepare?】
In boiling water
・Heat the sealed pouch in the boiling water for 5 minutes without breaking the seal.
In microwave oven
・Open the sealed pouch and remove the contents to a heat-resistant plate.
Then, wrap and microwave it for about 2 minutes. (500W)
【Nutrition Facts】
Calories: 95kcal
Protein: 9.7g
Total Fat: 4.3g
-Saturated Fat: 1.2g
-Trans Fat: 0g
Cholesterol: 29mg
Carbohydrate: 5.2g
-Sugars: 3.8g
-Dietary fiber: 1.4g
Sodium: 2.0g
【Ingredients】
Chicken meat, Apple pulp, Wheat, Edible fat and oil, Powdered dried bonito,
Sodium, Powdered curry, Garlic, Starch, Seasoning(Amino acid),
Xanthan gum, Caramel colorant, Acidulant( contains wheat, chicken, apple)
※Package may change without notice.
Category: Low-carb, Japanese style, Chicken curry, 180g,
Pre-packaged food, Sidedish, Bonito,
Chicken, Healthy, Low calories