'AMASHO KOREAN KITCHEN' 3 x 3 Different Kinds of Canned Kimchi
[
T81MNS339
]
'AMASHO KOREAN KITCHEN' 3 x 3 Different Kinds of Canned Kimchi
[
T81MNS339
]
Our Selling Price: US$22.50(tax included)
'AMASHO KOREAN KITCHEN'
3 x 3 Different Kinds of Canned Kimchi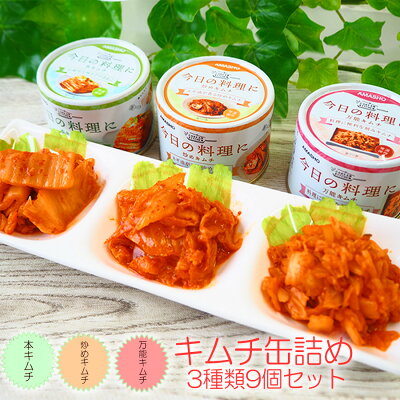 - Long shelf life of 3 year
- Preservative-free!
- No worries about the strong smell since it's a tightly sealed, canned Kimchi.
- Not too much, not too little. It's just a perfect amount for every mealtim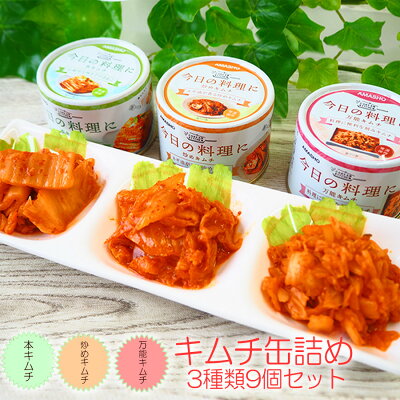 Why not add this tasty kimchi to your everyday meals?
Kimchi is a traditional, fresh/fermented Korean side dish
made of seasoned vegetables and salt.
The most popular version is spicy Kimchi made of Chinese cabbage.
All ingredients are carefully selected, and their rich taste
and the umami flavor are all packed in a can.
The canned package has lots of benefits, for example…
(1) It can extend the product's shelf life.
(2) The smell of Kimchi will be difficult to come out.
(3) It's canned Kimchi so you can take it anywhere you want!
Too busy to decide what to cook for dinner? Then, this canned Kimchi will help you!
It's good to take out the kimchi from the can and eat it as it is,
but you can just put it in fried rice, soups, etc.,
which is very quick and easy to cook.
This canned Kimchi will expand your cooking ideas a lot!
Ex: Kimuchi noodles, Fried rice with Kimuchi…etc.
【Contents】
・Regular Kimchi 160g×3 : Authentic, traditional Korean Kimchi.
・Chopped Kimchi 160g×3 : Chopped, so it's good for cooking.
・Fried Kimchi 160g×3 : The tasty smell of scallion oil stimulates your appetite.
【Expiration Date】
3 years after manufacture
【Storage】
Keep away from direct sunshine, high temperature and humidity.
Store at room temperature.
(Keep refrigerated after opening)
【Country of Origin】
Korea
【Manufacturer】
M&N Corporation
※Package may change without notice.