Healthy & Tasty! 'AIKO CHAN' Oil- & Salt-Free Canned Tuna from Japan Set of 70g x 5 Pieces
[
T81TS11331X5
]
Healthy & Tasty! 'AIKO CHAN' Oil- & Salt-Free Canned Tuna from Japan Set of 70g x 5 Pieces
[
T81TS11331X5
]
Our Selling Price: US$9.00(tax included)
Healthy & Tasty! 'AIKO CHAN'
Oil- & Salt-Free Canned Tuna from Japan
Set of 70g x 5 Pieces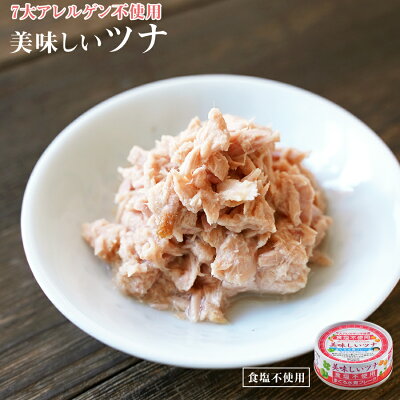 This canned tuna is produced in Shizuoka prefecture where
some of Japan's major fishing ports are located.
The tuna is slowly cooked in flavorful soup made from fresh vegetables produced in Japan.
Also, Hokkaido's roasted onion is added to make the soup even more savory.
You will never feel it's oil- and salt-free!
If you care about the amount of sodium and oil you take every day,
this product will be a great choice for you!
Why don't you start a healthier life without giving up what you want to eat?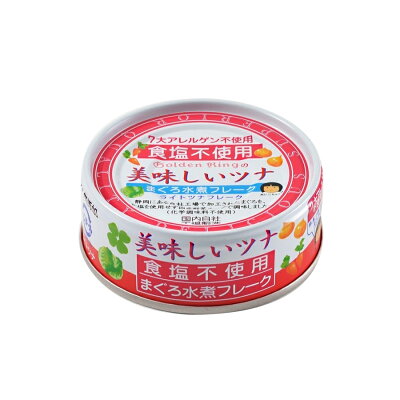 [The brand history of AIKO CHAN]
'AIKO CHAN' is a brand of canned foods owned by ITO Foods, Japan.
What makes the brand 'AIKO CHAN' so unique is that only high-quality
ingredients selected by special buyers of the brand are used.
The carefully selected raw ingredients are very tasty and flavorful themselves
without a lot of seasonings added. No chemical seasonings/colorings are used.
Routine inspections are conducted on the second day and 2 weeks after the cans are sealed.
Thanks to the high-level quality control, you can safely enjoy the food!
[Ingredients]
Tuna, Roasted onion, Vegetable extract, Sodium
[Expiration Date]
3 years from manufacture
[Storage]
Keep away from direct sunshine, high temperature and humidity.
Store at a room temperature.
[Manufacturer]
ITO foods
※A design of package may change without notice.