Ramen Eggs (Ajitsuke Tamago)
[
T91NF00132
]
Ramen Eggs (Ajitsuke Tamago)
[
T91NF00132
]
Our Selling Price: US$6.50(tax included)
Ramen Eggs, Ajitsuke Tamago (5 eggs in a pouch)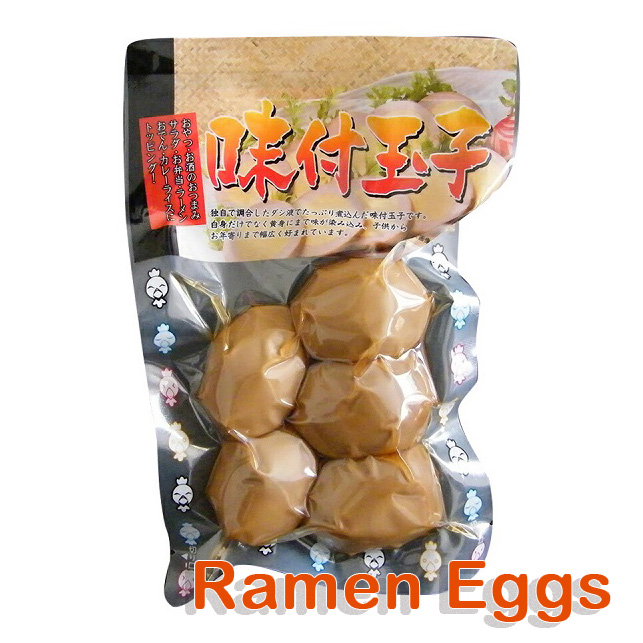 Flavored with soy sauce and mirin.
Rich dashi flavor!
This can be stored at room temperature.
It's great as a topping for ramen noodles, salads, curry&rice, and so on.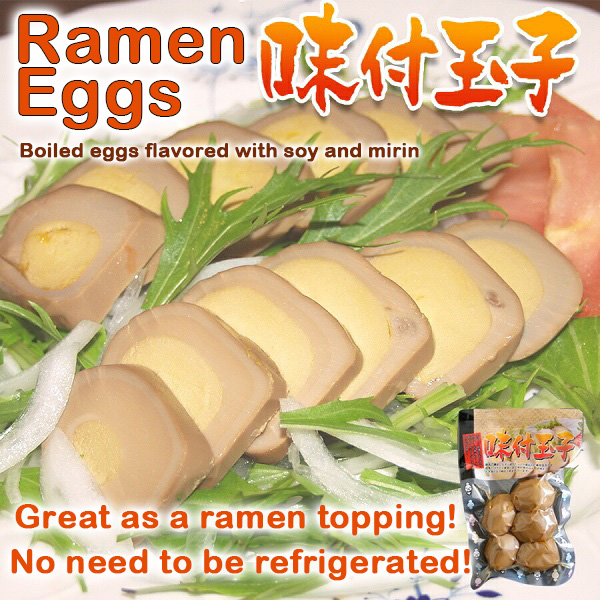 Nutrition Facts (per 100g)
Energy: 147kcal
Protein: 10.0g
Fat: 7.3g
Carbohydrate: 9.1g
Sodium Equivalent: 1.4g
Ingredients
Chicken egg (produced in Japan), sugar, soy sauce, fermented rice seasonings, salt
Shelf Life
180 days after manufacture
Please store this product (unopened) in a cool place away from direct sunlight.