HALAL Certified Soybean Flour Kinako 80g (2.82oz)
[
T77MS40003
]
HALAL Certified Soybean Flour Kinako 80g (2.82oz)
[
T77MS40003
]


Our Selling Price: US$1.80(tax included)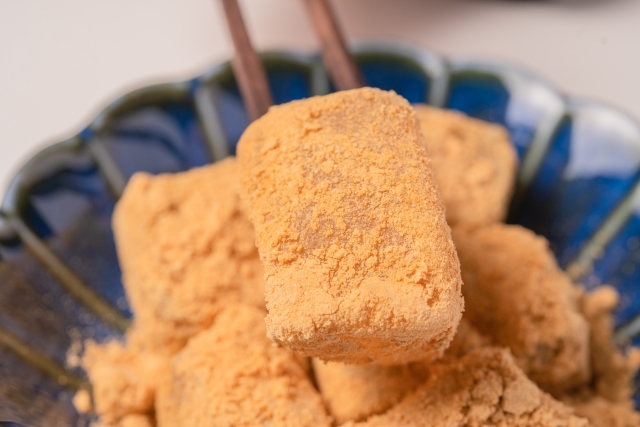 About "Kinako"
Kinako is a fine flour made by grinding soybeans. Accordingly, it is most often translated as "soybean flour."
It is dried, milled, and roasted soybean flour. It has a fragrant flavor without the unique smell of soybeans.
There are a lot of kinako sweets and it is one of the popular flavor of sweets in Japan.

Features of our KINAKO
Our Kinako (soybean flour) is made from 100% Canadian Soybeans, and manufactured in Japan.
With a shelf life of 300 days, it is a product that lasts quite a while.
In addition, this soybean flour is Halal certified.