Hair Brush Japan Beauty Care Charcoal Hair Comb
[
T40HD414
]
Hair Brush Japan Beauty Care Charcoal Hair Comb
[
T40HD414
]
Our Selling Price: US$15.00(tax incl.)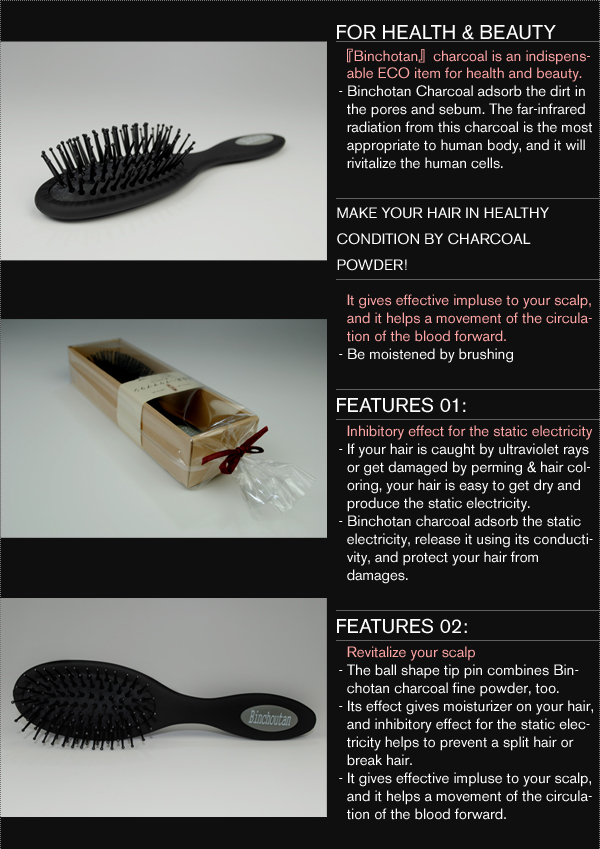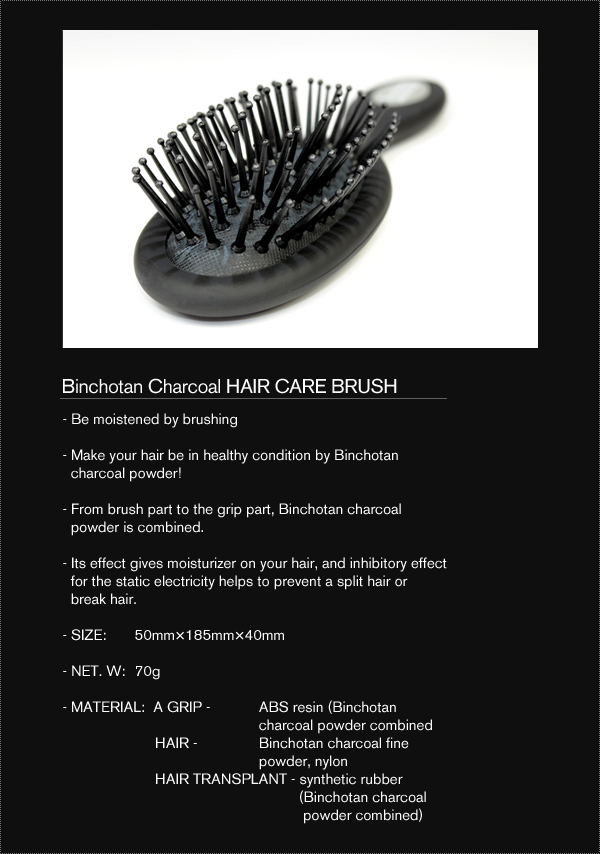 Made In Japan Binchotan Charcoal Hair Brush
( high-grade charcoal produced from ubame oak Japan )
[Binchotan] charcoal is an indispensable eco item for health and beauty.

Binchotan charcoal adsorb the dirt in the pores and sebum. The far-infrared radiation from this
charcoal is the most appropriate to human body, and it will rivitalize the human cells.


Be moistened by brushing


Make your hair be in healthy condition by binchotan charcoal powder!


From brush part to the frip port, binchotan charcoal powder is combined.

Its effect gives moisturizer on your hair, and inhibitory effect for the static electricity helps
to prevent a split hair or break hair.
【Contents】
Made In Japan

Size: 50mm×185mm×40mm

Net.W: 70g

Material: - A grip: ABS resin (Binchotan charcoal powder combined)
- Hair: Nylon (Binchotan charcoal powder combined)
- Hair transplant: Synthetic rubber (Binchotan charcoal powder combined)