"Kurogama" Mushroom & Omi beef Curry 220g
[
T17TY10088
]
"Kurogama" Mushroom & Omi beef Curry 220g
[
T17TY10088
]
Our Selling Price: US$5.00
"Kurogama" Mushroom & Omi beef Curry 220g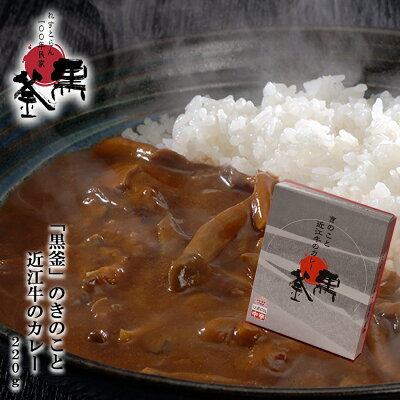 Delicious curry with the nice and firm
texture of mushrooms and the great taste of beef!
Shiga prefecture's Omi Beef, one of the three best beef brands of Japan, is abundantly used to make this real Japanese curry.
A very traditional 100-year-old house
was renovated into a classy restaurant called Kurogama,
and this curry is the original curry of the restaurant.
The quality of each ingredient is extraordinary,
and the delicious balance of mushrooms and beef is amazing.
Enjoy this wonderful, mild curry yourself!
*ITOYA has the exclusive right to sell this curry under
the permission of the restaurant, Kurogama.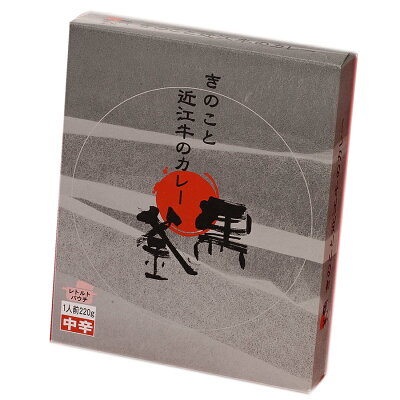 〜How to cook?〜
Heat the sealed pouch in the boiling water for 10 minutes
without opening the package.
<Ingredients>
Oyster mushroom, beef, Shiitake mushroom, Sauteed onion,
Flour, Beef extract, Lard,
Chutney, Powdered curry, thick seasoning sauce,
Isomerized sugar syrup, Liquid seasonings
(worcester sauce, hydrolyzed protein,
Sugar mixed high-fructose corn syrup, etc…),
Pasted tomato, Pasted garlic, Sugar, Chicken extract,
Beef tallow, Ginger, Tomato ketchup,
Apple puree, Hydrolyzed protein, Salt, Spice, Butter,
Thickener(Modified starch),
Colorant(Caramel), Seasoning,(amino acid…),
Acidifier, Spice extract, Sweetner(licorice),
Food Allergy Warning:
This pre-packaged curry may contain Milk,
Wheat, Soybean, Beef, Pork, Chicken, Apple, Gelatin, Sesame
<Expiry Date>
2 years from manufacture
<Storage>
Keep away from direct sunshine. Store at room temperature
<Manufacturer>
ITOYA Co.,Ltd
※Package may change without notice.
Category: Retortcurry, pouch, Omibeef, Oldprivatehouse , Westernfood, Emergencyfood, gift, present