Nukazuke no Moto NUKADOKO Rice Bran Pickling Bed for making Nukazuke Japanese Pickles 500g (17.63oz) Gluten-free
[
T48F20370
]
Nukazuke no Moto NUKADOKO Rice Bran Pickling Bed for making Nukazuke Japanese Pickles 500g (17.63oz) Gluten-free
[
T48F20370
]



Our Selling Price: US$3.80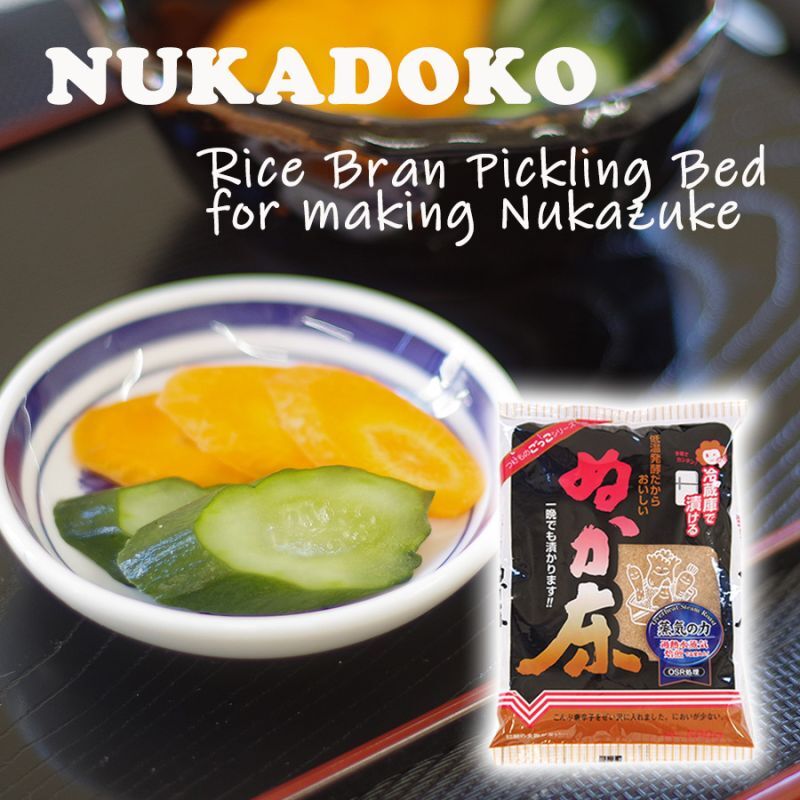 Nukazuke no Moto NUKADOKO Rice Bran Pickling Bed for making Nukazuke Japanese Pickles 500g (17.63oz)
What is Nukaduke?
Nukazuke, one of the staple fermented pickles, has been on Japanese tables
and a magnificent nutritional food since there was no means of preservation
such as a refrigerator.
Nukazuke is mainly vegetables pickled in rice bran bed called "Nukadoko" made from mixing rice bran (nuka), salt and water.
Vegetables have microorganisms such as lactic acid bacteria and yeast.
Rice bran mixture (nukadoko) is a suitable environment for those microorganisms to ferment,
which enhance the nutritional value of the vegetables.
The taste of nukazuke can vary from pleasantly tangy to very sour, salty and pungent, depending on the methods and recipe used or region, usually with a crispy, crunchy texture.
Pickles are an important part of Japanese diet, often eaten at the end of a meal and are said to aid in digestion.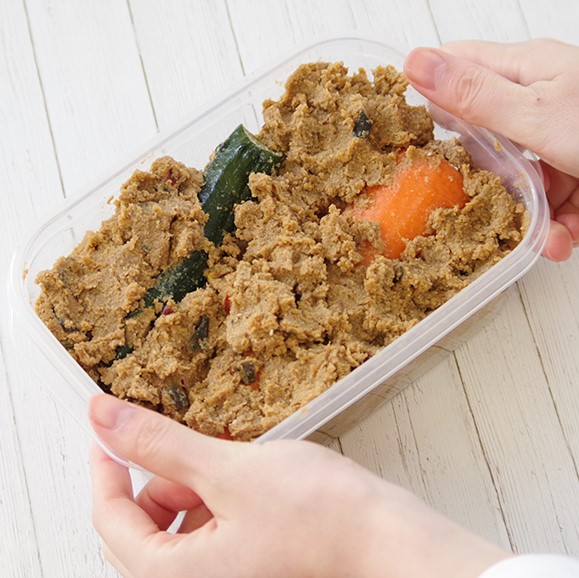 Health Benefits
Not only does the fermentation process preserve the vegetables,
but it also increases the nutritional content of some vitamins and minerals compared to eating the
vegetables in their original state.
Vitamin B1, also known as thiamine, is essential for the breakdown of carbohydrates for energy
and plays a huge role in keeping the nervous system happy.
A variety of nukazuke vegetables can increase your intake of other nutrients such as vitamins A, B2, B6, calcium and fiber.