Fried 'Chikuwa' Fish Cake filled with cheese from Kyushu Island 2 pieces
[
T81KY23568
]
Fried 'Chikuwa' Fish Cake filled with cheese from Kyushu Island 2 pieces
[
T81KY23568
]
Our Selling Price: US$1.98
Fried 'Chikuwa'
Fish Cake filled with cheese
from Kyushu Island 2 pieces
Made from fresh fish in Kyushu Island, Japan.
Good for appetizer with beer or Japanese sake!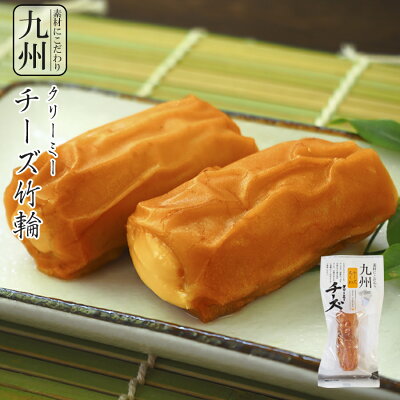 *Eat Kyushu Selection* Enjoy tastes from Kyushu!
Kyushu Island is located in south of Japan,
and blessed with fresh fish and vegetables.
Have relaxed time with fish cakes made from
locally harvested vegetables, fish caught at Kyushu,
or distilled local 'shochu' spirits with a glass of alcohol drink.
Fried 'Chikuwa' Fish Cake filled with cheese
Chikuwa is Japanese tube-shape fish cake.
Creamy cheese flavor matches chikuwa so well…
enjoy the harmony with alcohol drink.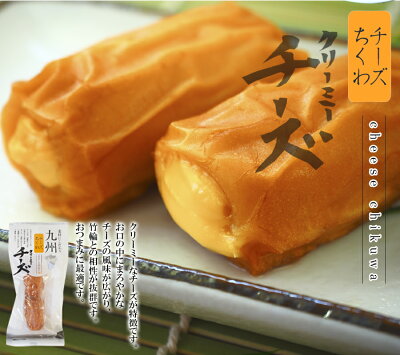 *How to enjoy fish cakes*
- Serve as it is for appetizer, or side dish.
With microwave, take the fish cake out from the package
and plastic vacuum pack, then place it on a plate. Heat it for 60 seconds.
With water-bath, take the fish cake out from the package,
then put it into hot water with plastic vacuum pack for about 3 minutes.
- Use fish cakes as ingredients for Japanese 'oden' hotpot,
simmered dishes, etc. Flavour from fish cakes give the dishes richer taste.
Name: Fish cake
Expiry: 150days from manufactured date
(Consume it as soon as possible once opened.)
Storage: Store in room temperature. Avoid sunshine.
Manufacturer: Kobayashi Kamaboko Fishcake Company
Ingredients: Fish, Cheese, Starch, Sugar, Vegetable oil,
Salt, Seasoning (Amino acid), Sorbitol, Cellulose powder,
Xylose (Contains wheat and soy bean in some of ingredients)
*This product is manufactured in the factory handling shrimp and crab.
*Package may change without notice.
Category: cheese, Satsuma-age, tempura, fish cake, Kyushu Island, Sozai deli, appetizer